Take the opportunity offered by comfortable and mobile advertisement, thanks to which your customers will immediately recognize you at any outdoor event. Place the air sealed poles in front of your company headquarters or next to your stand at any expo. Use them to present your sponsors or partners at any given event.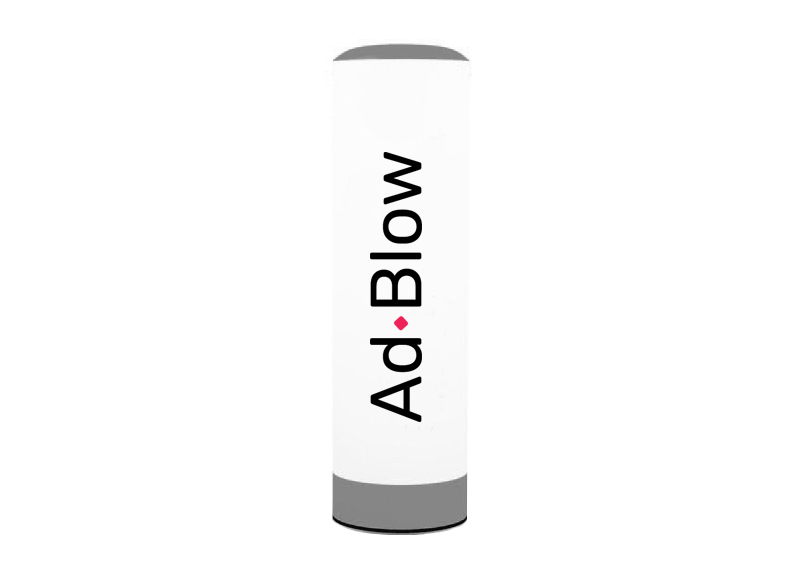 PVC Polyester coated fabric
An advertising field up to 50 m2
Extremely easy to use and mobile, air sealed poles are bound to enrich your exposition and serve you for a long time. They do not occupy much space – they can be fitted in small bags and are extremely light. The air sealed poles result in saving power and time.
Unpack a pole and inflate it in a matter of minutes. Then, you are free to focus on more pressing matters. Once inflated, the pole will retain its shape until the end of the event. Avoid the necessity of locating power outlets and welcome your customers without the accompaniment of a loud power generating unit.
The poles can look exactly the way you imagine, with several different sizes and diameters available. Thanks to the polyester jacket, the air sealed pole will fit perfectly with your company colors on. Place a logo, name, slogan, or any other type of content on it to make it express the uniqueness of your brand.
What sizes are available?
| | | | | | |
| --- | --- | --- | --- | --- | --- |
| Height | 2m | 3m | 4m | 5m | 6m |
| Diameter | 0,9m | 0,9m | 1,33m | 1,33m | 1,33m |