Perfect for sport and other outdoor events, advertisement gateways are an excellent method of presenting your company, getting ahead of competition, and reaching your customers with visually appealing advertisement.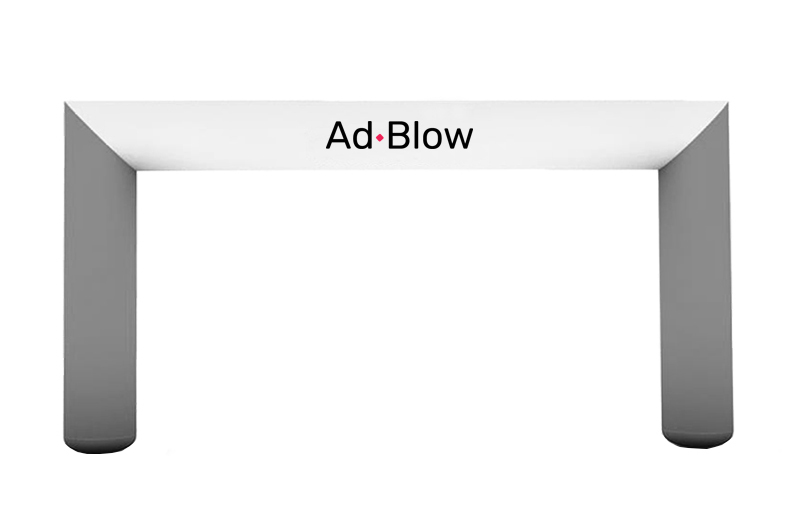 Powierzchnia zadruku do 100%
druk solwentowy / druk sublimacyjny
Tkanina poliestrowa powlekana PCV
Kolorystyka zadruku full colour
Advertisement gateways work great as start and finish lines but they also might mark entrance onto a given area or serve as a signpost showing your prospect customers the way to your exhibition. With such gateway, you will be able to take the customer straight to your stand, where you will be waiting with your offer. Gateways can also be used as an element of wedding decorations for a newlywed couple.
As all of our pneumatic inflatables, the advertisement gateways are made out of PVC coated polyester fabric. Thus, you can rest assured that the advertisement you invested in will endure a lot of mechanical strain and resist even the strongest winds. Additionally, you will be able to move it to another spot within minutes thanks to the fact that the gateway is light and easy to install.