Create the perfect shelter for your customers and employees that you are bound to use during outdoor, sports, and cultural events. What is more, you can do that in several minutes. All thanks to pneumatic tents that we have in our offer.
By using the pneumatic tent, you save both money and time, which are worth their weight in gold during any outdoor event. The tents we propose are easy to assemble and do their job perfectly. Use them as a shelter from adverse weather conditions during outdoor events, an exposition, and even an exhibition hall. Sky is the limit.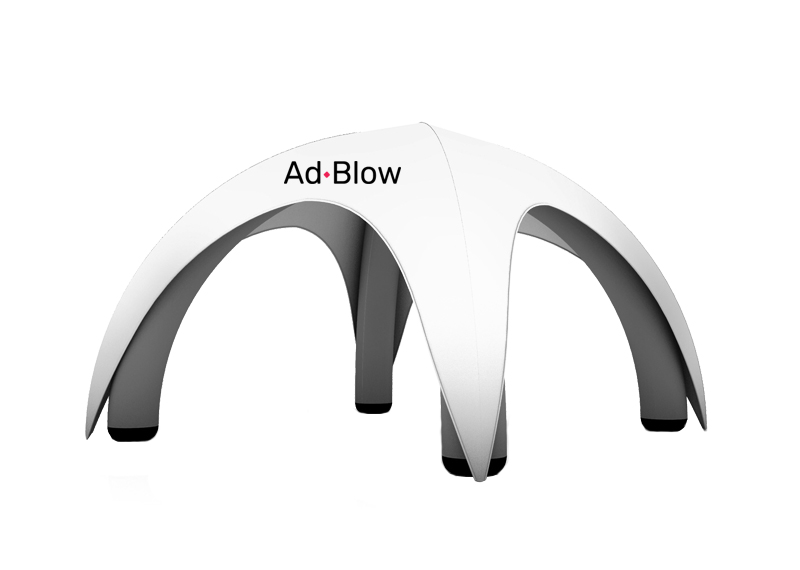 Powierzchnia zadruku do 100%
Kolorystyka zadruku full colour
Tkanina poliestrowa impregnowana PCV
The tents are a combination of domical structure with an appropriately designed entrance allowing you and your customers to hide from bad weather conditions. The tent can be used all year long.
The print that we place on the tents is permanent as well as resistant to adverse weather conditions and mechanical damage. Most importantly, the high quality of print will allow you to use the tents as means of advertising. Combine the functionality with advertising by using Ad-Blow advertisement tents.